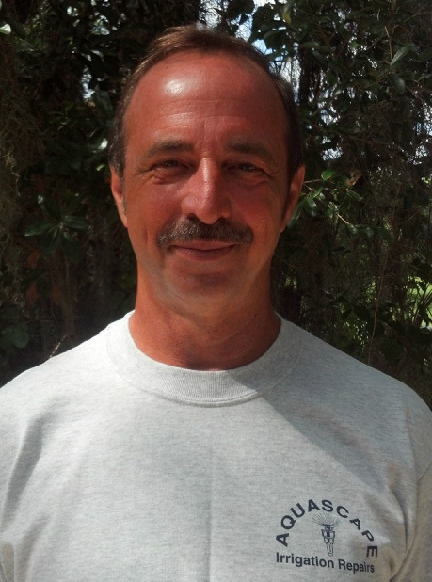 SPECIALIZING IN IRRIGATION REPAIRS / MAINTENANCE
ALL WORK GUARANTEED
LICENSED / INSURED / BONDED
MONTHLY MAINTENANCE AVAILABLE FOR HOME OWNERS ASSOCIATIONS & COMMERCIAL PROPERTY
NOW OFFER LANDSCAPE LIGHTING
Robin M
I would highly recommend Aquascape to anyone who needs their irrigation system fixed . Bruce is very knowledgeable, experienced and reliable. His rates are reasonable and guarantees his work. He has been in business for many years and is someone you can trust to do the job right.
Kay F
We have used Aquascape for a few years and I can not say enough about Bruce, the owner, and his business. He does a great job of pinpointing the problems we are having with our sprinkler system and repairing what is needed. He is highly professional and his charges are very reasonable. I highly recommend Aquascape for all your irrigation needs!
SUE J.
Was doing a large planting job and was concerned about the sprinkler system, My landscaper recommended Aquascape so I called Bruce and had him come out and look at my system. Bruce made some recommendations for the new plantings. He worked with the landscaper on getting job done in a timely manor. Bruce is now my go to guy.
Vickie B.
Bruce is very reliable. He has always been on time and cleans up after his self. All My calls have been return in a reasonable mount of time. I highly recommend Aquascape.
GREG J.
I have been using Aquascape for 6 years. Aquascape is very honest when diagnosing your system. He always on time if he running behind he will call. Bruce and his son both are very professional.
Kaitlyn R
I wish there were more honest people in business like Aquascape. Bruce the owner is always reliable and professional he explains to you what he is doing and how to operate the system. I highly recommend Aquascape for your irrigation needs.
Mary l.
When I called Aquascape I was shocked when Bruce asked me what day and time works for me. Bruce actually worked around my schedule which was great because I have to work and it's hard when I have to lose time to meet a service contractor at my house . I thought that alone was very professional Bruce showed up on time and repaired my system very quickly and I thought his pricing was very reasonable would highly recommend Aquascape to my friends.
Sharon D.
As a property manager I have used Aquascape for quite a few years now, he has always been prompt and on time and has resolved problems very quickly my customers are very pleased with Bruce.
James C.
I have used Aquascape for three years always reliable and dependable. Bruce has always answered all my questions. Bruce returns call promptly in emergency situations. My sprinklers we're not shut off and Bruce walk me through how to turn off the system until he could come out and fix. He is very reasonable price. I am so glad a coworker recommended Aquascape. I highly recommend Aquascape.